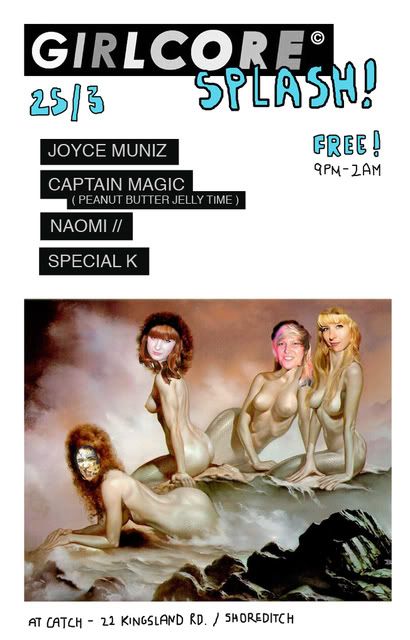 It's nearly the end of the month and that can only mean one thing. Apart from payday.

GIRLCORE obvs!

While some of the Girlcore contingent are sunning it in Miami (bitches) we're having our own seaside party. This month's theme is underwater: think mermaid babes, Daryl Hannah (then not now), shell bras, deep sea divers, tropical fish, buried treasure, Octopussy...

Isa and Loki are far away so we have two very special guests for you:

JOYCE MUNIZ
http://www.myspace.com/joycemuniz
Joyce Muniz is a Vienna-based, Brazilian DJ, vocalist, club promoter and producer and one of the busiest female electronic-artists currently in Central Europe, with a jam-packed schedule of international gigs and a recent release on Daniel Haaksman's Man Recordings label. On this Kubo 12" Remix of Mela & And You Joyce's chanting vocals and Vienna's Bassmonster Stereotyp's dark and rough beats create a captivating floor-filler. Joyce's percussion-based DJ sets provide a diverse sound, a musical journey through Afro beats, Tropical Tech, Electro and House. Major.

CAPTAIN MAGIC (PEANUT BUTTER JELLY TIME)
http://www.myspace.com/itspbjtparty
One of the true superheroes of club promotion in London, Captain Magic aka zesty Zara has been hosting the busiest and messiest of warehouse parties for a little while now, drafting in the likes of Greco-Roman, Niyi, Micachu and loads more. When Zara's not running around promoting and trying to turn London into her Hip House Playground you can catch her booty bouncing behind the decks to her Baille/B-more/Hip Hop Beats. Ghetto fabulous bebz!

and of course your faithful GIRLCORE resident mermaids (sea monsters):

NAOMI//
SPECIAL K

at Catch, 22 Kingsland Road, London
9pm-2am

it's FREEEEEEEEEEEEEE as always so pop in and get wet.

We're also hosting the London Fields on Friday 26th (yes that's tomorrow) with universe-sized hangovers. DJs are Oui Cherie, Special K, Naomi & Rewind Loretta and we're running tings from 9pm-2am.

The theme for this one is TROPICAL so get those pineapples out mamasitas!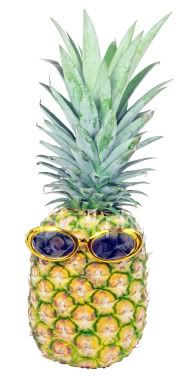 GC
x